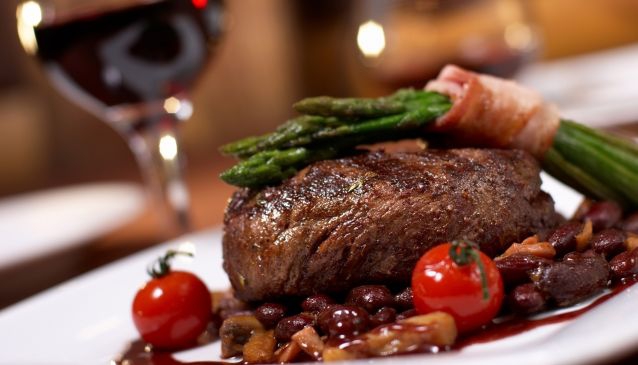 Five shall return
Food & Drink
In a culinary landscape influenced by a unique mix of cultures, there is a lot to encounter.
First, let's clear some things up. I don't like using the term "best" when reviewing food. It's a title that I find a little too grand. Let's take our local king of street food, Doubles for example. To crown the best Doubles, one would first have to assess the offerings of the hundreds of Doubles vendors out there.
So when it comes to culinary adventures, there is more to it than just best tasting food. Maybe the service at a food joint sticks out in your mind. Perhaps it's the quality of ingredients or techniques that turns you on. The novelty of some features like giant portion sizes or a crazy new twist on an old favorite might interest you. In a culinary landscape like Trinidad and Tobago influences from our unique mix of cultures are everywhere waiting to be discovered.
So what I've done is to share with you (in no particular order) the last five spots in and around my area that did something to make me say, "Wow! I shall return!"
People usually rush to Maracas Beach for Bake & Shark from one of the many vendors and it has been a staple for many years. So much so, people blindly order Bake & Shark without considering the menu, thus missing out on the number of alternative offerings available. Like my preference, Aloo Pie and Shrimp.
A big, warm, fried, aloo (an East Indian word for potato) pie, sliced open and filled with fried shrimp, then topped with the usual slaw and the range of sauces that include shadon beni sauce (cilantro), garlic sauce, honey mustard, tamarind sauce, ketchup and of course pepper sauce. I came across it first at Asha's, only to realize that quite a few vendors served it. However, Asha's remains my favorite because the shrimp is fried crispy and their list of condiments include fresh limes squeezed in water that adds that tangy zing that goes so well with seafood. As it's a best kept secret, the lines aren't that long. Which is a huge plus!
Since fellow blogger Corey from Learning Patience introduced me to Buzo, I've been a Buzoholic. Outstanding service, handmade pasta and sauces made in house and one of the better wine lists all served in very comfortable surroundings.
Actually, I feel proud to have given them my seal of approval long before they won their awards for Best Décor, Best Service, Best Wine Experience and Restaurant of the year in 2013. My must have thing on the menu… Portobello Fries served with roasted garlic truffle mayo.
Wicked Wings took the chicken wing concept to a different level. How? By offering about 49 different flavors of chicken wings. That's the big wow that I enjoy introducing people to all the time.
The menu board is a chore to look at. An exciting chore though. Flavors range from blazing hot to spicy to sweet to smoky and features exotic local flavors like Mango Chow and Hot Passion. Not to mention wild ideas like Chocolate BBQ and the most feared Suicide. They rename the insanely peppery Suicide wings after the last person to successfully eat a 6 piece in store. My favorites: Spicy Tamarind and Smoky BBQ.
This was also a great find that I shared with my fellow bloggers from TriniChow, Belly In Hand, TriniGourmet and Learning Patience. It's a classy, mellow space with an eclectic menu that is great for the times you're not too sure about what you want. I always try to pick a terrace seat, but there is the option of indoor dining as well. And I've never seen the place overly crowded. If I'm not having the Portuguese Garlic Pork Belly, I'm diving into the Atlantic Salmon Spiedini… herby cous cous, tomato sauce and all that good stuff .
The beauty of Kitchen Studio is that it is an interactive dining experience set in a space that is part modern commercial kitchen, part beautiful dining area. Customers attend themed events that see them either learning about wines or mixology, picking up tips and tricks while making their own meals alongside a certified Chef, sitting in a cooking class or simply interacting with a Chef while a meal is being prepared. As such, the menus and chefs change from session to session, so it encourages you to try different things. For example, I tried Escargot for the first time at FKS.
My favorite things to attend would be the wine sessions hosted by Aries Services and the Chef's Table Dinners that feature some amazing chefs.
And that's my most recent five. But don't take my word for it. Check them out and find your own "i-shall-return" dishes. You might end up with a new top five list of favorite finds.